Xintao 5A Molecular Sieve for Industrial Oxygen Production
Product Description
Model NO.:

5A

Drying Method:

Static Drying

Sorbent:

Molecular Sieves

Color:

Light Grey

Trademark:

XINTAO

Specification:

ISO9001: 2008

HS Code:

3824999990
Shape:

Balls

Kind:

Desiccant

Desiccant:

Physical Desiccant

MOQ:

1mt

Transport Package:

25&30kg/Cnt, 50kg-150kg/Iron Drum, Inside Airtight

Origin:

Pingxiang, Jiangxi, China
Product introduction: 
Xintao 
Molecular Sieve
type 5A is an alkali alumina silicate; it is the calcium form of the Type A crystal structure. Type 5A has an effective pore opening of 5 angstroms (0.5 nm). It will adsorb molecules with a kinetic diameter of less than 5 Angstrom and exclude those larger. It is especially suitable for PSA adsorption applications where it may be used for the separation of normal- and iso- paraffins (C4 to C6 species), in PSA hydrogen purification and in oxygen concentrators. 
Technical Parameter
Model
5A
Color
Light gray
Nominal pore diameter
5 angstroms
Shape
Sphere
Pellet
Diameter (mm)
1.7-2.5 (8*12 mesh)
3.0-5.0 (4*8 mesh)
1.6 (1/16 inch)
3.2 (1/8 inch)
Size ratio up to grade (%)
≥98
≥98
≥96
≥96
Bulk density (g/ml)
≥0.70
≥0.70
≥0.68
≥0.68
Wear ratio (%)
≤0.20
≤0.20
≤0.40
≤0.40
Crushing strength (N)
≥35/piece
≥85/piece
≥30/piece
≥75/piece
Static H2O adsorption (%)
≥21
≥21
≥21
≥21
Static Hexane adsorption (%)
≥12
≥12
≥12
≥12
Water content (%)
≤1.5
≤1.5
≤1.5
≤1.5
Typical Chemical Formula
0.7CaO. 0.3Na2O. Al2O3.2SiO2.4. 5H2O
(SiO2: Al2O3 ≈2)
Typical Application
a) The strong ionic forces of the divalent calcium ion makes it an excellent adsorbent to remove water, CO2, H2S from sour natural gas streams, while mini missing COS formation. Light mercaptans are also adsorbed. 
b) Separation of normal- and iso paraffin's. 
c) Production of high purity N2, O2, H2 and inert gases from mixed gas streams
d) Static,( 54026188,non-regenerative) dehydration of insulating glass units, whether air filled or
 gas-filled. 
Warranty: 
a)By National Standard HGT 2524-2010
b)Offer lifetime consultation on problems occurred 
Regeneration: 
Xintao molecular sieve Type 5A can be regenerated by either heating in the case of thermal swing processes; or by lowering the pressure in the case of pressure swing processes. To remove moisture from a 
5A Molecular Sieve
, a temperature of 250-300°C is required. A properly regenerated molecular sieve can give moisture dew points below -100°C, or mercaptans or CO2 levels below 2 ppm. The outlet concentrations on a pressure swing process will depend on the gas present, and on the conditions of the process. 
Size: 
5A - Zeolite are available in beads of 1-2 mm(10x18 mesh), 2-3 mm(8x12 mesh), 2.5-5 mm(4x8 mesh) and as powder, and in pellet 1.6mm, 3.2mm. 
Attention: 
To avoid damp and pre-adsorption of organic before running, or must to be reactivated.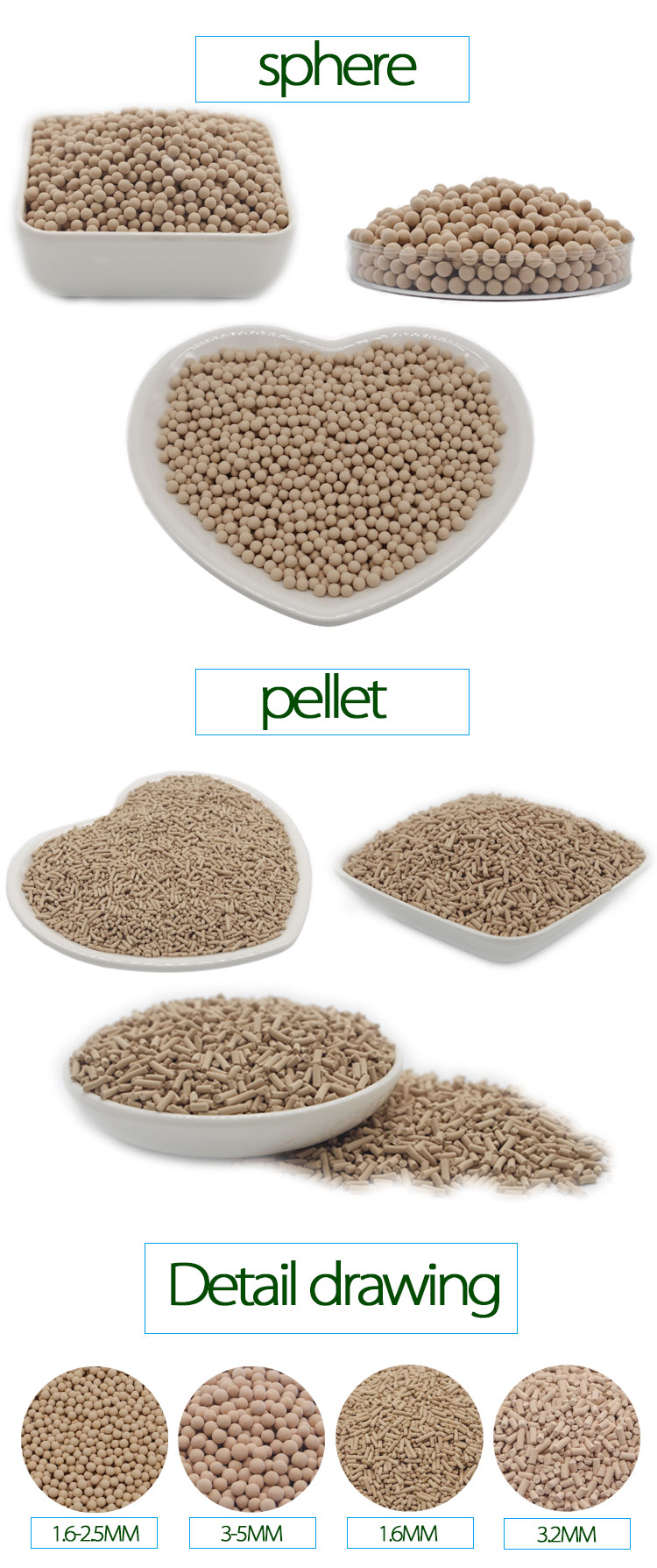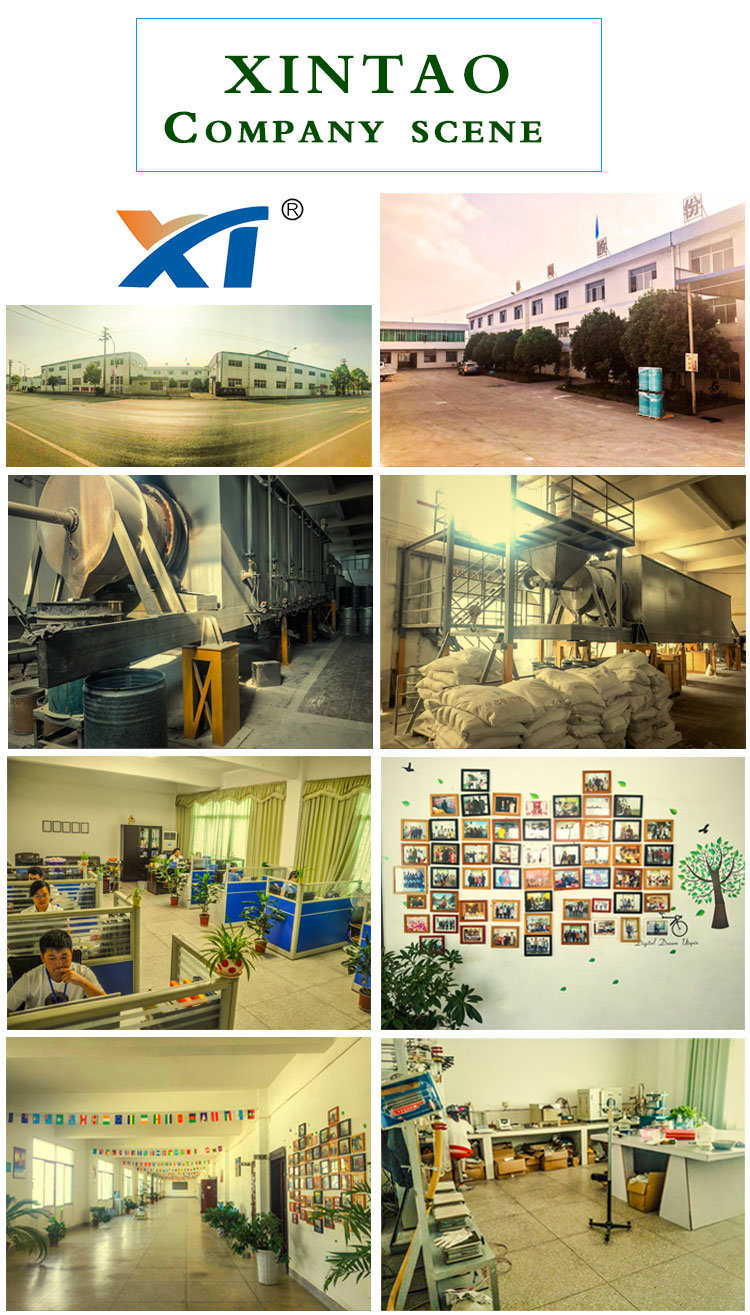 Contact us if you need more details on Zeolite Molecular Sieve 5a. We are ready to answer your questions on packaging, logistics, certification or any other aspects about 5a Molecular Sieve、Molecualr Sieve Adsorbent. If these products fail to match your need, please contact us and we would like to provide relevant information.
Product Categories : Molecular Sieves